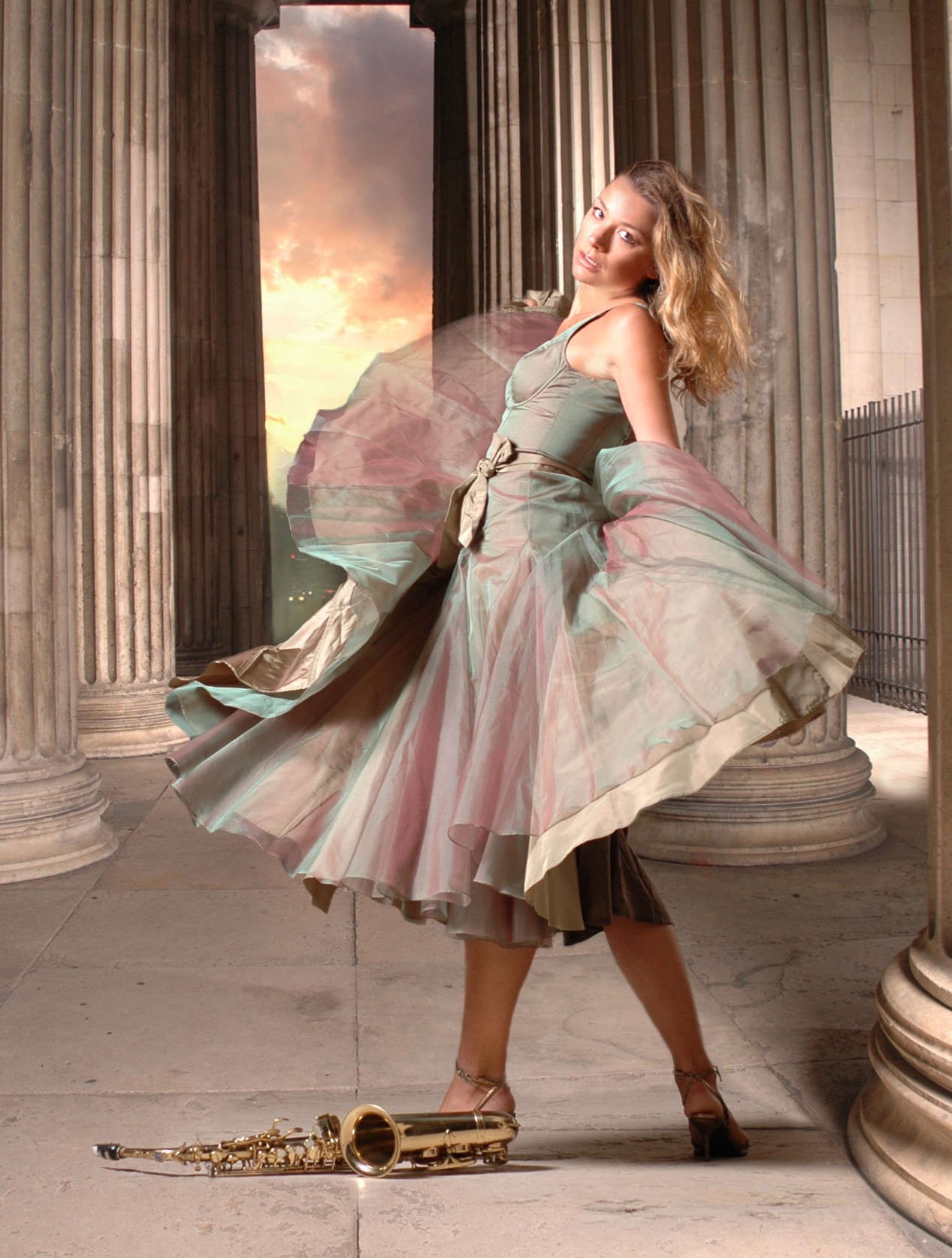 Saxophonists
There is nothing more catchy than the melody of a saxophone! Inspire your guests with one of our fantastic and attractive saxophone artists. You'll provide much more than just an eye-catcher: as a solo interlude at reception or dinner, in an ensemble with a band, or as a virtuoso complement to the DJ – our saxophonists is not only a great feature – they also really hype up your guests!
We proudly present our exclusive saxophonist:
Natalie Marchenko, a star saxophonist from Munich, covers a broad musical spectrum with her performance. If you need dinner or party music for your event with a DJ, a ladies band, or a saxophonist as the highlight of the evening – then you will be thrilled by Natalie! The two-time graduate saxophonist quickly made a name for herself through solo performances, galas and numerous fashion shows in the music scene. Natalie has played with Julio Iglesias, performed as a supporting act for AC/DC, and played with various celebrity DJs like David Vendetta. Natalie has also appeared in several TV shows in Europe and Asia. Natalie is a popular performer for premium car companies, Formula 1, Käfer at the Oktoberfest, as well as at top-class events for political stars and sports celebrities such as the Hahnenkamm Race, Opera Ball, Berlinale or the Aachen World Equestrian Festival (CHIO).
Natalie Marchenko produces CDs as a composer, singer, saxophonist and was active as a model (Rene Lezard, Wolford 60 years etc.). As a professional Saxophonist, Natalie is the spokesperson of the German saxophone manufacturer Roy Benson.
We look forward to working with you and being a part of your incredible event!