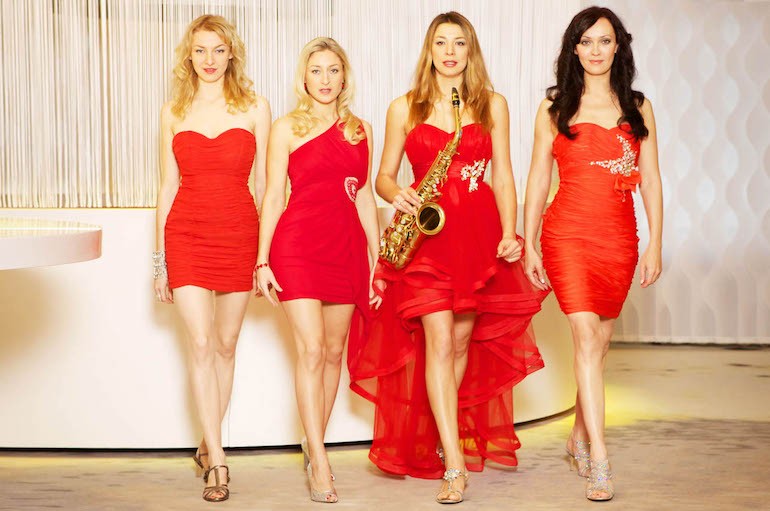 Women's band QUARTET (A CAPELLA & PLAYBACKS)
3 singers & saxophonist singer with multilingual vocals (7 languages)
Four sensational voices accompanied by exclusive saxophone sound! This is the ideal choice for both a big stage performance as well as for a mobile band in the middle of the audience – entertainmentguaranteed!
Impress your guests with amazing musical entertainment and professional choreography on your big event stage. Songs such as Don't Let Go by En Vogue, or I'll be there by a capella create a great atmosphere. As a walking act, our artists don't shy away from direct contact with their guests and create a thrilling atmosphere with songs such as Sweet Dreams, Black Horse or Long Train Running. And what could be nicer than singing along? The singers like to involve their guests in the performance and invite them to sing along to hits like Volare or Hey Na Na Na.
This line-up is an excellent option for an international audience, as the world-famous hits are presented in several languages: English, German, Italian, French, Russian, Portuguese or Spanish.