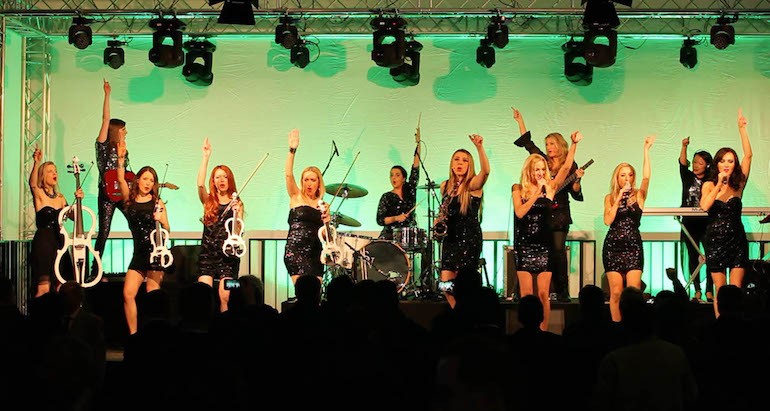 Live Band mit String Quartet
Musical options include a live band with String Quartet OR a combination of 3 singers, saxophonist and string quartet
The professionally trained musicians play dinner and party music, classics and current chart hits in a personalized arrangement for your unique event. This ensures a great variety and a unique sound that will perfectly fit your occasion and please your guests. This option is perfect for very upscale and unique events of all sizes.
Munich All Stars' performances will bring the best string players in Southern Germany directly to your stage. Our ensemble members play with celebrated stars such as Helene Fischer, Sportfreunde Stiller, Michael Bublé, David Garrett and Kygo – but also perform as first violinists at international-celebrated classical concerts.