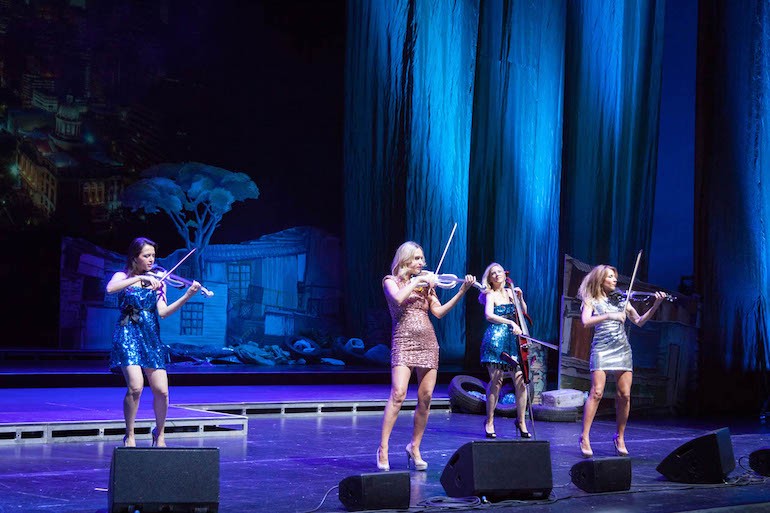 Munich Strings
Acoustic and Electro String Quartet "MUNICH STRINGS"
Attractive and Accomplished: Our violinists and cellists perform world-famous pieces such as the James Bond theme, classical and rock music such as "Europa", modern interpretations of Vivaldi, Bach and Mozart, and club hits by David Guetta. The performance will be THE highlight of your company event. You can book our female musicians as a band, as string quintet, string quartet, or a violinist trio, duo or solo! There is also the option of a mobile women's band: unplugged – completely without any technology! The women's string quartet is available to play classical and modern hits at the reception, and provide a calming and relaxing atmosphere after hectic days of congresses, conferences and events.
Music genre: classical, pop classical, jazz, pop, rock, current charts.
Our references speak for themselves:
Our professional musicians are classically and professional trained on their instruments – they are in great demand internationally, recording n studios and performing on stage, including several tours with Michael Bublé, KYGO, ADORO, Sportfreunde Stiller, Helene Fischer, Udo Jürgens, Sarah Connor, David Garrett and more!