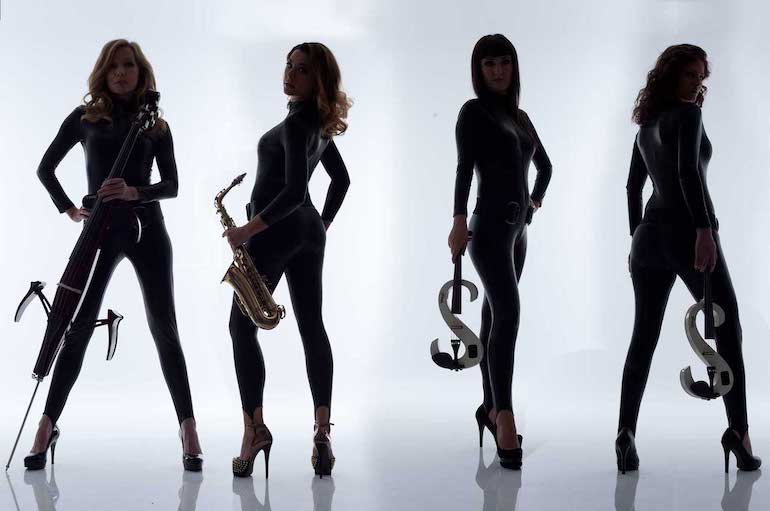 The James Bond Show
What would a 007 show be without stunning Bond Girls?
Our "JAMES BOND" show features our Bond Girls, the musically talented ladies of our all-female band, including: singers, saxophonists, violinists, electro string quartet, and a variety of other musicians from our all women cast. This show includes famous slow ballads during dinner and later  in the evening switches to legendary hits as the show takes center stage . Enjoy world-famous hits and let the music take you over to become the legendary secret agent 007 yourself!
Join Bond, James Bond, as he sets out on a new mission, a Truly Magical Evening!